Are you considering the allure of living in Cozumel, Mexico, where turquoise waters, stunning beaches, and a vibrant cultural scene converge? Whether you're a digital nomad seeking an idyllic workspace or an ex-pat in pursuit of the perfect tropical home, Cozumel offers an exceptional quality of life that's hard to match. In this comprehensive guide, we'll delve into the nuances of Cozumel living, from the island's unique atmosphere to practicalities like the cost of living and visa requirements.
Discovering Cozumel: An Island Paradise with Cultural Flair
Cozumel, renowned as a tourist hotspot, has more to offer than its postcard-worthy beaches and crystalline waters. A cherished haven for digital nomads and ex-pats, this island boasts a thriving cultural scene, scrumptious local cuisine, and an array of outdoor activities. It's not just a vacation spot; it's a lifestyle choice.
San Miguel: The Heartbeat of Cozumel
The vibrant town of San Miguel serves as the bustling epicenter of Cozumel's daily life. Nestled on the western side of the island, San Miguel is often colloquially referred to as "Cozumel" by both locals and visitors alike. The lively downtown area, affectionately known as "Centro," is centered around Parque Benito Juárez. This enchanting park is fringed by a variety of quaint shops, restaurants, and pharmacies, where you can indulge in haggling for unique finds.
Cruise ships frequently dock at Cozumel, flooding the streets of San Miguel with curious visitors during the day. While some ex-pats bemoan the influx, many embrace it as an opportunity to witness the joyous interactions between cruisers and the island's offerings. The bustling streets not only invigorate the island's economy but also create a unique blend of local and global influences.
Exploring the East Side: Untamed Beauty and Tranquility
Venturing to the east side of Cozumel unveils a dramatically different experience. Known as "the wild side," this stretch of coastline faces the open ocean and boasts untamed beauty. Uninhabited and devoid of electricity, the east side's rugged terrain, coupled with its powerful rip currents, presents a different facet of the island's allure. Despite its challenging waters, the east side is home to a cluster of inviting restaurants and bars, along with secluded swimming spots.
A striking feature of the east side is its evening closure, an initiative to protect nesting sea turtles. Exceptionally, Ventanas al Mar, a small hotel, remains open past dusk. This conservation-oriented approach showcases Cozumel's dedication to preserving its natural treasures.
Embracing the Eternal Sunshine: Cozumel's Climate and Seasons
Living in Cozumel means basking in eternal summer. The tropical climate brings abundant sunshine and warm temperatures year-round. While July and August can become humid, January and February offer the perfect respite, with temperatures averaging around 75°F. The hurricane season, spanning from September to December, is characterized by short, intense storms that typically pass quickly.
Journeying to Cozumel: Accessible and Inviting
Cozumel's accessibility makes it an appealing choice for digital nomads and ex-pats. With a small international airport receiving daily flights, traveling to the island from the United States and Canada is effortless. Upon arrival, you can choose between shuttles or taxis to reach your accommodation.
For those seeking a unique welcome, consider dining at Diego's Tacos, a restaurant situated a block from the airport. Enjoy a delectable meal before proceeding to your destination. Alternatively, arriving by ferry from Playa del Carmen is another option, with the ferry terminal conveniently located in San Miguel.
The optimal time to explore Cozumel
For an ideal visit, plan your trip between October and April. During these months, you can enjoy more pleasant and less humid weather. Cozumel's popularity ebbs and flows with the seasons, as many travelers tend to avoid the summer months. By choosing this window, you'll also steer clear of hurricane season and the wet conditions it brings. From December to March, Cozumel experiences its peak season when the island is most vibrant. If you're aiming for a visit during this period, be sure to secure your accommodations well in advance.
Best Cafes and Coworking on Cozumel
Cozumel boasts an unexpectedly abundant array of excellent cafes, a remarkable feat considering the city's modest size. The local community has embraced the presence of digital nomads and travelers, intuitively catering to their needs. It's common to find fellow foreigners diligently working from the cafes, a testament to the city's welcoming atmosphere.
COZ Java Roasters: A spacious establishment offering generous room, complimentary wifi, and budget-friendly prices.
Antique Brew Haven: Step into a realm of literary charm intertwined with aromatic coffee and seamless wifi connectivity.
The Cozumel Coffee Hub: A well-known establishment boasting a big menu that caters to various tastes.
Aqui + Ahora Café Oasis: Truly an authentic gem, this café not only provides delectable cuisine but also offers breathtaking waterfront views.
Coco Corner Café: This tranquil coffee haven provides both wifi accessibility and well-suited tables for undisturbed work sessions.
Best Bars and Nightlife
Cozumel may wear a tranquil facade, but it pulsates with hidden energy waiting to be discovered. Amidst the steady stream of visitors, the quest for a delightful libation thrives. Nevertheless, this is not a domain of nightclubs and stand-up bars; it's a realm where late-night margaritas gracefully accompany open eateries.
Engaging in Cozumel's rhythm reveals a tapestry of options. Cerveceria Punta Sur emerges as a gem, an inviting haven with a side of delectable pizza – a one-stop destination for the night. Then there's Woody's, a bar steeped in legend, weaving stories through its patrons and spirits alike.
For those seeking an elevated experience, the Agave Cocktail Bar beckons with its sophisticated allure, a canvas for memorable dates painted with every sip. In contrast, the unassuming No Name Bar shines as a sanctuary for daytime indulgence – a fusion of leisurely drinks, satisfying fare, and comfortable repose. Cozumel's nocturnal soul thrives beyond its tranquil surface, boasting a spectrum of bars that My Latin Life warmly endorses.
Navigating Cozumel: Transportation and Exploration
Cozumel's compact size and well-connected infrastructure render getting around the island a breeze. Taxis are an affordable mode of transport while walking within San Miguel is enjoyable and convenient. Adventurous spirits may opt for motor scooters but exercise caution due to road safety concerns.
The local buses, known as collectives, provide a cost-effective means of exploration. These buses traverse most of the island's routes running from 6 am to 10 pm. However, buses can become crowded during peak hours, so be prepared for close quarters.
Safety and Security: Cozumel's Tranquil Environment
Safety is a prominent feature of Cozumel's reputation. Known for its welcoming hospitality, the island enjoys lower crime rates compared to mainland Mexico. Strolling through the city after dark is not only acceptable but encouraged. However, practicing basic precautions such as avoiding flashy displays of wealth and staying aware of your surroundings is advisable. Taxis are a secure mode of transport, particularly for evening travel.
Cost of Living in Cozumel: Affordable Luxury
Cozumel's cost of living is a draw for digital nomads and ex-pats seeking an affordable yet comfortable lifestyle. While Nomad List estimates an average monthly cost of $2,715, savvy budgeting can lead to even lower expenses. Cooking at home and choosing local eateries over upscale beach clubs can significantly reduce costs.
Restaurants in non-touristy areas offer mouthwatering meals at reasonable prices, while shopping beyond tourist zones yields budget-friendly finds. Rent, while influenced by the ex-pat presence, remains reasonable, and utilities and public transportation costs are manageable. Accessible medical care further enhances the island's appeal.
Finding Your Cozumel Home: Accommodation Insights
Securing affordable housing is a priority for digital nomads and ex-pats in Cozumel. Word-of-mouth recommendations, social media searches, and reputable real estate agents aid in your quest. Long-term rentals benefit from professional assistance, with agents guiding you to suitable properties.
Rental costs for one-bedroom apartments span a range of $300 to $1,000 per month, contingent on location and amenities. Creativity in searching, such as reaching out to Airbnb hosts directly, can yield advantageous rental arrangements. Engaging with Cozumel's ex-pat community through Facebook groups facilitates information exchange on available rentals.
Embracing the Island's Treasures: The Perks of Cozumel Living
The array of benefits in Cozumel living is enticing and varied. The island's welcoming populace fosters a sense of belonging, ensuring you feel safe and integrated. Accessibility is enhanced by frequent flights from neighboring countries, making visits home or hosting guests convenient.
Cozumel's pet-friendly ethos is a boon for animal lovers, with veterinary care accessible and affordable. Additionally, English proficiency among the locals eases communication for digital nomads. The availability of familiar products ensures comfort, while a wealth of activities, from scuba diving to cultural experiences, enriches your daily life.
Culinary Exploration: A Gastronomic Delight
Cozumel's culinary scene is a tapestry of flavors reflecting its multicultural influences. From mouthwatering Mexican classics to international delights, the island caters to diverse palates. In contrast, seafood and Mexican cuisine dominate menus, and vegetarian and vegan options abound, showcasing Cozumel's adaptability.
Beyond the main thoroughfares, local eateries beckon with irresistible aromas. Hole-in-the-wall taco stands a true taste of Mexico's street food culture, where you can savor tacos al pastor, carne asada, and freshly caught fish tacos. Don't miss out on the vibrant salsa and pico de gallo that accompany these dishes.
For a more upscale dining experience, beachfront restaurants present a fusion of flavors, often incorporating local seafood and tropical fruits. Enjoy ceviche made with the catch of the day, accompanied by freshly made tortilla chips. Traditional Mexican breakfast dishes such as chilaquiles and huevos rancheros are also widely favored morning choices.
Language and Communication: Bridging the Gap
Cozumel's ex-pat-friendly environment is made even more inviting by the prevalence of English among the locals. While many residents speak both English and Spanish, making an effort to learn basic Spanish phrases can greatly enhance your interactions and show respect for the local culture. Language exchange events and classes are available for those eager to improve their Spanish skills.
Thriving Ex-Pat Community: A Sense of Belonging
Cozumel's ex-pat community is a tight-knit and welcoming group, offering a strong sense of camaraderie and support. Engaging in local events, meet-ups, and online forums allows you to seamlessly integrate into the community. Frequent meet-ups offer an ideal chance to establish enduring friendships with kindred spirits who share your enthusiasm for life on the island.
Language barriers are minimal, as English is widely spoken, making it easy to connect with both locals and fellow ex-pats. Sharing stories, advice, and experiences fosters a sense of belonging and helps newcomers navigate the nuances of Cozumel life.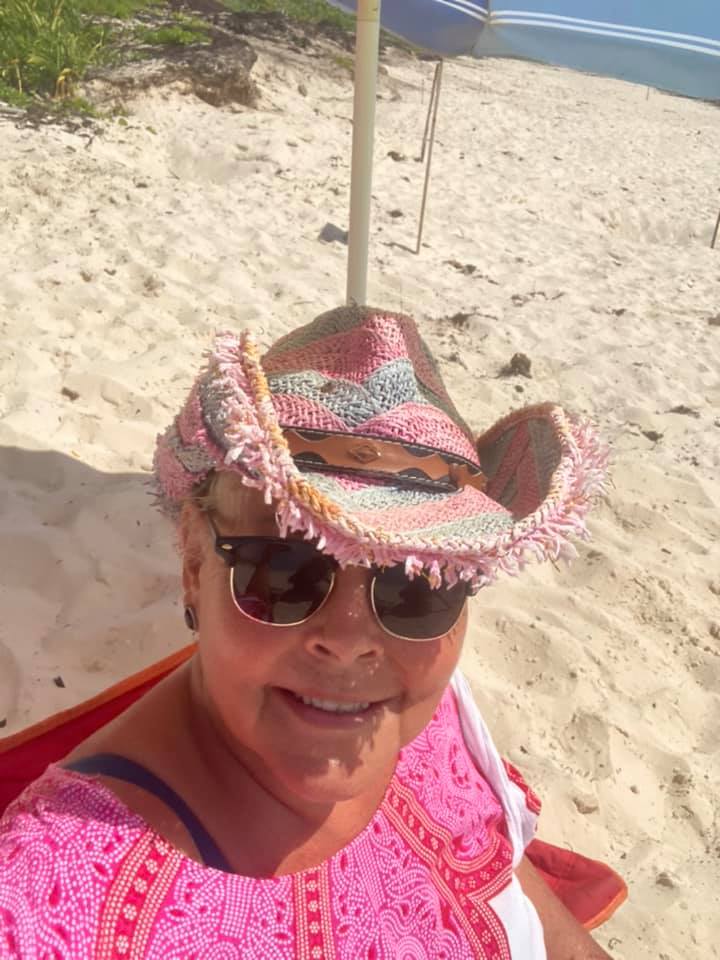 Enriching Activities: Embrace the Island Lifestyle
Living in Cozumel presents a myriad of opportunities to immerse yourself in the island's captivating lifestyle. Dive into the cerulean depths of the Caribbean Sea, exploring stunning coral reefs teeming with marine life. Snorkeling and even swimming with whale sharks are experiences that await just beyond your doorstep.
For those seeking cultural enrichment, Cozumel's historical sites and museums offer glimpses into its vibrant past. Delve into Mayan history at San Gervasio, an ancient archaeological site, or learn about the island's maritime heritage at the Museo de la Isla.
The island's festivities are a reflection of its lively spirit. Celebrate Mexican traditions during festivals like Dia de los Muertos and Carnaval, where vibrant parades, music, and dance come together in a riot of color and energy.
Visa and Residency Information: Staying in Paradise
For those considering a more permanent stay in Cozumel, it's important to understand the visa and residency requirements. Tourist visas are typically granted for up to 180 days upon arrival. If you plan to stay longer, exploring options like temporary resident visas or retirement visas is advisable. It's recommended to consult with legal experts or immigration authorities to ensure you comply with the necessary regulations.
Healthcare Services: Wellness and Peace of Mind
Cozumel boasts a well-established healthcare system, offering a range of medical services for residents and visitors alike. Pharmacies are abundant, providing both prescription and over-the-counter medications. Medical clinics and hospitals maintain high standards, and many healthcare professionals are bilingual. Expatriates can opt for local health insurance plans or choose international insurance coverage for added peace of mind.
Conclusion: A Tropical Paradise Awaits
In conclusion, Cozumel presents an inviting haven for digital nomads and ex-pats seeking an exceptional quality of life in a tropical paradise. With its captivating blend of natural beauty, vibrant culture, and warm community, this Mexican island offers a lifestyle that's both enriching and fulfilling. Whether you're drawn to the crystal-clear waters for scuba diving, the vibrant local scene for cultural exploration, or simply the idea of embracing eternal summer, Cozumel has something to offer everyone. So, why not take the plunge and make this charming island your new home?