Cozumel, a picturesque island located in the Caribbean Sea off the eastern coast of Mexico's Yucatán Peninsula, is a paradise for travelers seeking adventure, relaxation, and natural beauty. With its crystal-clear turquoise waters, dynamic coral reefs, and verdant tropical scenery, Cozumel provides a broad array of activities and points of interest for the pleasure of its visitors. Whether you're a nature lover, history enthusiast, or adrenaline junkie, there's something for everyone on this stunning island. In this article, I will guide you through the best things to do in Cozumel, ensuring you have an unforgettable experience during your visit.
Cozumel Boat Tours
One of the best ways to explore the beauty of Cozumel is by taking a boat tour. Whether you prefer a relaxing sunset cruise or an exhilarating speedboat ride, plenty of options are available to suit your preferences. On these tours, you'll have the opportunity to witness breathtaking views of the coastline, swim in pristine waters, and even snorkel or dive into some of the world's most renowned coral reefs. The experienced guides will provide you with fascinating insights into the island's history, culture, and marine life, making your boat tour a truly enriching experience.
Faro Celerain Eco Park (Punta Sur Eco Beach Park)
A visit to Faro Celerain Eco Park, also known as Punta Sur Eco Beach Park, is a must for nature enthusiasts. At Cozumel's southernmost tip, this ecological reserve grants an unparalleled chance to delve into the island's varied plant and animal life. Take a guided tour through the park's mangrove forests, where you'll spot an array of bird species, including herons, flamingos, and pelicans. Climb to the top of the Faro Celerain lighthouse for panoramic views of the surrounding areas, and don't miss the chance to relax on the park's pristine beaches. With its tranquil atmosphere and breathtaking natural allure, Faro Celerain Eco Park is a true hidden gem of Cozumel.
Palancar Beach
If you're looking for a pristine beach to soak up the sun and unwind, Palancar Beach is the perfect spot. With its crystal-clear waters, powdery white sand, and gentle breeze, this beach offers a slice of paradise for beach lovers. Whether you prefer lounging on a beach chair, building sandcastles, or taking a refreshing swim in the ocean, Palancar Beach has it all. If you're feeling adventurous, you can also try your hand at snorkeling or scuba diving to discover the vibrant coral reefs just offshore. With its tranquil ambiance and breathtaking beauty, Palancar Beach is a true tropical paradise.
Cozumel's Paradise Beach
For those seeking a livelier beach experience, Cozumel's Paradise Beach is the place to be. This vibrant beach club offers a wide range of activities to keep visitors and tourists of all ages entertained. Lounge by the pool, sip on delicious cocktails at the beach bar or indulge in a mouthwatering meal at one of the waterfront restaurants. If you're traveling with children, they'll love the water trampolines, inflatable slides, and other fun-filled attractions at the beach club. With its lively atmosphere and beautiful surroundings, Cozumel's Paradise Beach is the best destination for a day of fun in the sun.
Discover Mexico Park
For a unique cultural experience, a visit to Discover Mexico Park is a must. Embark on a voyage through Mexico's opulent history, traditions, and artistry at this engaging museum. Explore the fascinating exhibits showcasing the country's diverse regions, learn about ancient civilizations, and admire intricate handcrafted artwork. The highlight of the park is the stunning scale replica of the famous Mayan ruins of Chichen Itza. Take a guided tour to learn about the Mayan culture and its architectural wonders. Discover Mexico Park is a true gem that offers a deeper understanding of Mexico's vibrant heritage.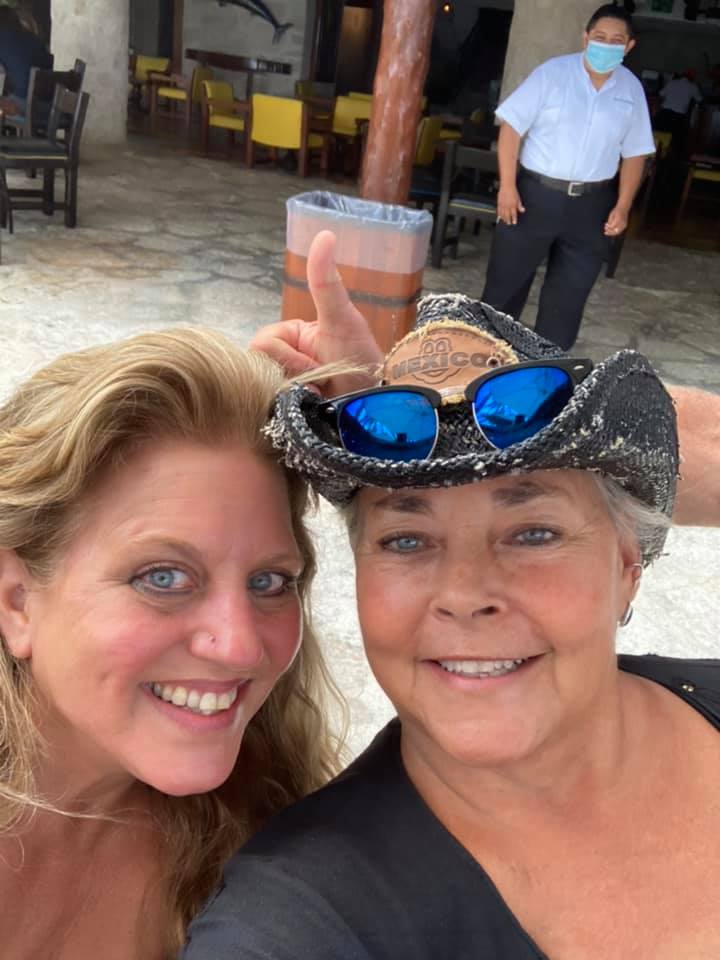 Stingray Beach
If you're looking for an unforgettable wildlife encounter, head to Stingray Beach. Here, you'll have the opportunity to swim with gentle stingrays in their natural habitat. Join a guided tour where experienced instructors will teach you about these fascinating creatures and provide you with the opportunity to touch and interact with them. Don't worry. The stingrays are friendly and harmless. This unique experience allows you to get up close and personal with these graceful creatures, creating memories that will last a lifetime.
Chankanaab Adventure Beach Park
For an all-in-one experience of Cozumel's natural wonders, Chankanaab Adventure Beach Park is the perfect destination. This eco-park offers a wide range of activities, including snorkeling, swimming with dolphins, and exploring underwater sculptures. Dive into clear waters to uncover bustling coral reefs teeming with marine life, or simply relax on sandy shores and soak in the sunshine. Chankanaab Adventure Beach Park also features botanical gardens, nature trails, and a crocodile exhibition. With its diverse range of attractions, this park is a true paradise for nature lovers.
San Gervasio Ruins (San Gervasio Archaeological Zone)
History buffs will be fascinated by the San Gervasio Ruins, an archaeological site that offers a glimpse into the island's ancient Mayan civilization. Explore the well-preserved ruins of temples and ceremonial sites, and learn about the religious and cultural practices of the Mayan people. Take a guided tour with Cindy Trautwein to gain a full understanding of the significance of these ruins and the history of Cozumel. The tranquil ambiance and lush surroundings of the site make it a perfect place for reflection and exploration.
Cozumel Island Museum (Cozumel Island Museum)
To further delve into the rich history and culture of Cozumel, a visit to the Cozumel Island Museum is a must. Situated at the center of downtown San Miguel, this museum displays an extensive array of artifacts, exhibits, and multimedia presentations illuminating the island's history. The museum provides a fascinating insight into Cozumel's heritage, from ancient Mayan artifacts to colonial-era relics. Take your time to explore the exhibits, read the informative displays, and immerse yourself in the island's captivating history.
Go Snorkeling
No visit to Cozumel is complete without experiencing the mesmerizing underwater world. Cozumel is renowned as one of the world's top snorkeling destinations with its crystal-clear waters and dynamic coral reefs. Grab your snorkeling gear and head to one of the many designated snorkeling spots around the island. You'll be amazed by the colorful fish, intricate coral formations, and other marine life that call these reefs home. Whether you're a beginner or an experienced snorkeler, Cozumel offers a variety of snorkeling experiences suitable for all skill levels.
Take a Bike or E-Bike Tour
For those who enjoy exploring at their own pace, a bike or e-bike tour is an excellent option. Rent a bike or an electric bike and embark on a self-guided adventure around the island. Cruise along the scenic coastal roads, explore charming local neighborhoods and discover hidden gems off the beaten path. You can stop at your leisure to take in the breathtaking views, visit local markets, or simply enjoy the refreshing sea breeze. A bike or e-bike tour allows you to immerse yourself in the natural beauty and culture of Cozumel while enjoying the freedom of independent exploration.
Conclusion
Cozumel offers a myriad of activities and attractions that cater to every traveler's interests. From exploring ancient ruins to snorkeling in pristine waters, this tropical paradise has it all. Embark on your ultimate Cozumel adventure and create unforgettable memories by booking with Cindy Trautwein. Don't miss out on the opportunity to embrace the magic of Cozumel. Reserve your spot today and get ready to experience the best things to do in Cozumel.